Game Ready Wraps
Game Ready® Wraps offer innovative, multi-modality recovery systems that help people finish strong and get back to what matters after injury or surgery.
Thousands of patients, elite athletes, professional teams in every sport, special military forces, leading orthopedic surgeons, sports medicine doctors, physical therapists, and athletic trainers around the world have chosen Game Ready for over 15 years.

The Game Ready system combines a compression treatment with cold therapy in one highly personalised, easy-to-use application.

The Leamington Knee & Sports Injury Clinic is one of the few establishments in Leamington Spa and Warwickshire offering Game Ready Treatments.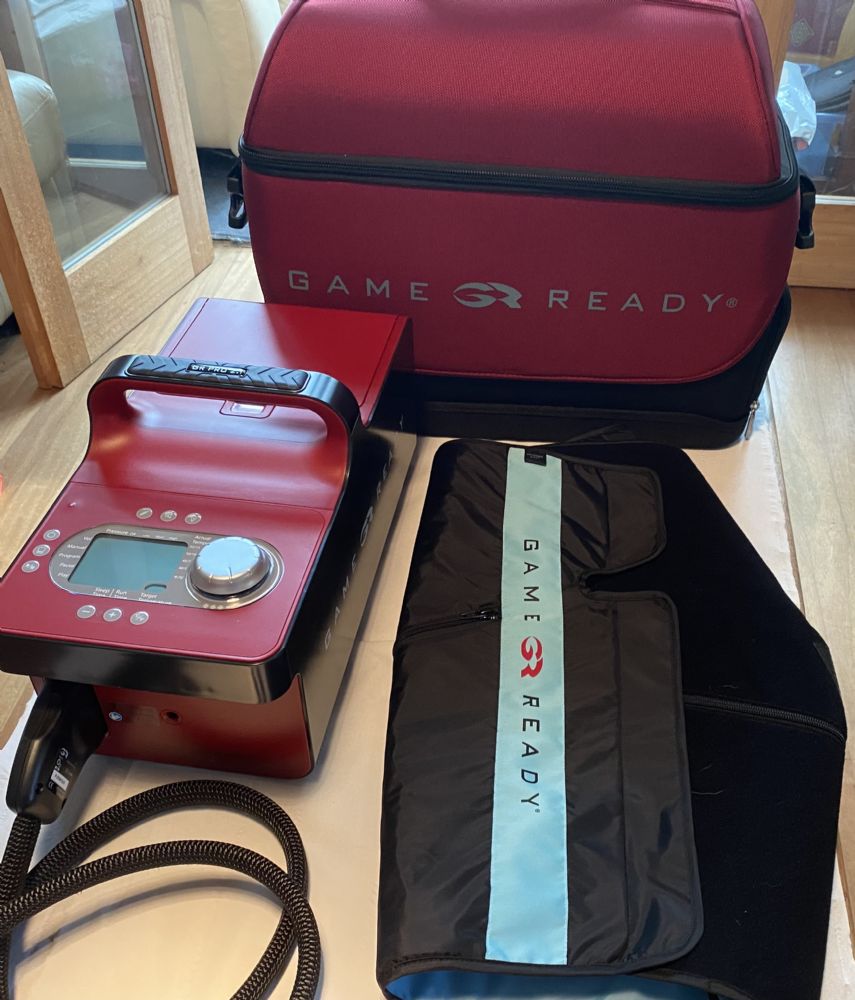 We start by applying a sleeve to your body. The system then continuously circulates cold water from the control unit, through the sleeve and back again. This creates a loop of iced water, which delivers continuous cold therapy to the injured area, while removing heat and reducing inflammation.

At the same time, the control unit pumps air into the separate, outer chamber of the wrap. This compression helps to limit and prevent swelling and ensures the wrap follows the contours of your body, to optimise the cold therapy treatment.
We currently offer wraps for the following areas.

Shoulders, Hips, Knees, Elbows, Calfs, Ankles, Chest/Trapezius (Jacket) and Whole Leg. We offer sessions with one or two wraps.

Please contact us to check for availability. You can book a one off session or a course of sessions.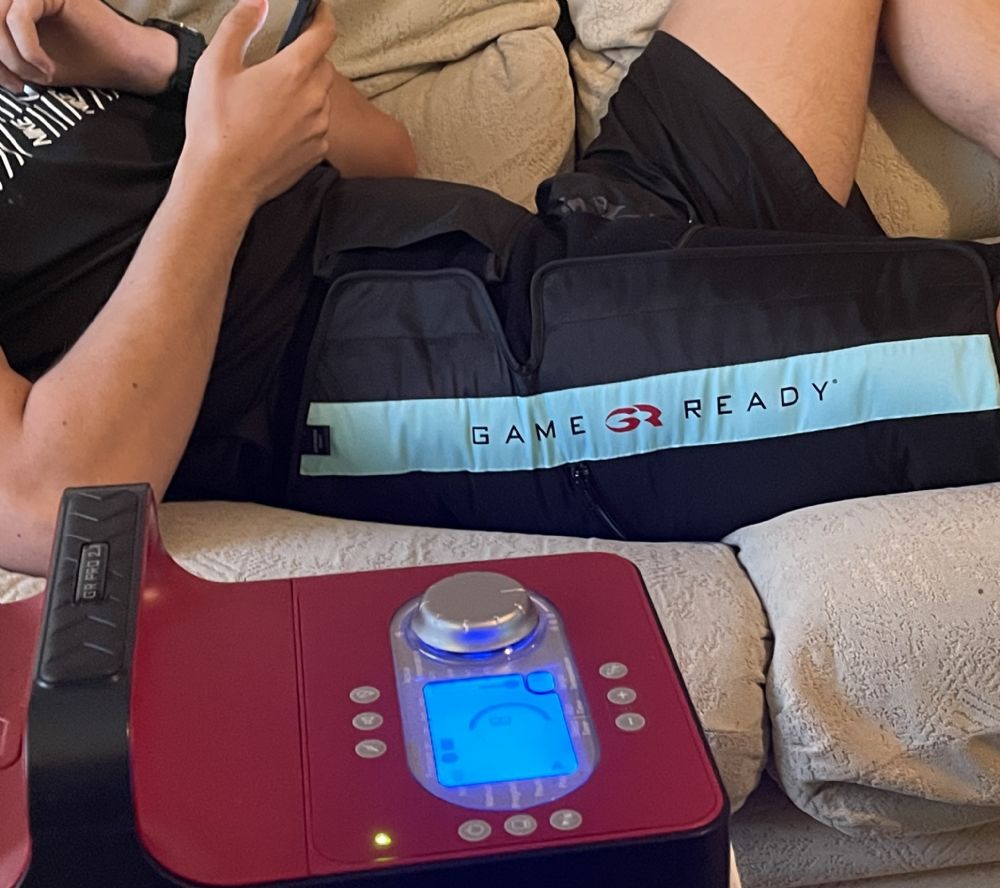 5 Benefits of Cryotherapy for Athletes
Cryotherapy provides numerous benefits to those seeking to quickly recover from injuries or reduce overall strain and fatigue from strenuous activity and exercise. Here are some of the top benefits of using cryotherapy.

1. Reduced Inflammation
Inflammation is a process in which the body takes white blood cells and moves them to areas of the body where there could be potential threats, such as bacteria and viruses. This process can also cause parts of the body to swell if too much fluid builds up. With cryotherapy, excess fluids are moved away from the site, allowing fresh blood to flow back into that part of the body and reducing swelling and inflammation.2

2. Post-Exercise Recovery
After working out, the muscles in the body need time to recover. Current research suggests that overall recovery time is reduced with cold compression therapy, allowing athletes to quickly get back to their games and workouts.3 Cold compression therapy may also help ease muscle pain and reduce the likelihood of muscle damage.

3. Flexibility
Sometimes, it's a challenge to be as flexible as you want to be, especially after rigorously working out your muscles. Studies show that cryotherapy can help relax overworked muscles and improve flexibility.4 By focusing on problem areas, cold compression therapy may help loosen the muscles relatively quickly.

4. Muscle and Tissue Repair
The muscles and tissues in the body need time to repair after being pushed to the limit or beyond. Cryotherapy can help accelerate the repair process by stimulating blood and lymphatic fluid movement, bringing much-needed nutrients and oxygen to the muscles and tissues.5 In addition, because inflammation is reduced, cryotherapy helps hasten repair and recovery.

5. Reduced Recovery Time and Injury Prevention
Injuries, tears, and some muscle strain are part of an active life. Depending on your treatment choices, you'll either quickly get back on the field or be sidelined even longer. By utilizing the benefits of cryotherapy, you can help the body heal faster, prevent new injuries, and protect old injuries from being aggravated.